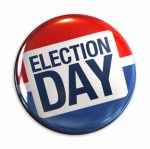 The special election to replace Carl Kruger has seemingly dissolved into accusations of the David Storobin campaign running down Lew Fidler supporters on the streets of Brooklyn, but Citizen Union would like to remind you that no matter who wins today, it won't change  the fact that a growing number of lawmakers are elected with just these kinds of special elections.
There are four other special elections around New York State today, which means that fully 30 percent of the members of the Senate and the Assembly will have been selected not through a primary process, but through getting the nod of the   county party. Since so many districts are heavily Republican or heavily Democratic, this means that a substantial number of lawmakers get into office without ever having been properly vetted by the voters. And since it is so difficult to beat an incumbent, many never are. 
"This finding that nearly a third of all sitting legislators were first elected to their positions by closed party insider dealing is not a judgment on the individual legislators themselves, but rather a sad indictment on our local democracy that forbids voters from choosing their party nominees," said Dick Dadey, executive director of Citizens Union.
In the report, Mr. Dadey urged reform legislation sponsored by Assemblymembers Hakeem Jeffries of Brooklyn and Linda Rosenthal of the west side of Manhattan which would  mandate nonpartisan special elections , as the New York City Council does or by holding primary elections prior to the special elections.
A Citizens Union report last year found that 26 percent of lawmakers first won their seat in special elections. The updated report also notes that two-thirds of the seats that become available during special elections become the holder of the seat ran for another office. The remaining seats become available when the predecessor retired, died or left office under a cloud of scandal.
It is worth noting that the number of special elections has grown as the clout of county leaders has waned. There was a time when they decided virtually everyone who won elective office, and are now left with only controlling the process for those who get in under odd circumstances.