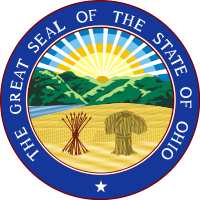 With primaries occurring in ten states tonight, Mitt Romney, Rick Santorum and Newt Gingrich have each enjoyed victories on this Super Tuesday, but the most crucial contest, Ohio, is still too close to call. So far, Mr. Santorum won in Oklahoma and Tennessee. Mr. Romney, as expected, emerged victorious in Massachusetts, Vermont, and Virginia, where Mr. Santorum and Mr. Gingrich did not qualify to get on the ballot. Mr. Gingrich, who hasn't had a primary victory since South Carolina in January, won his home state of Georgia.
"As it looks right now we're going to get at least a couple of gold medals and a whole passel full of silver medals," Mr. Santorum said to supporters at his Ohio campaign headquarters.
Mr. Gingrich celebrated his Georgia victory with a nearly 25 minute speech where he accused the "national elite" of trying to "kill" his campaign and vowed to continue his quest for the nomination.
"There are lots of bunny rabbits that run through, I'm the tortoise. I just take one step at a time," Mr. Gingrich said referring to the various other Republicans who have spent time as frontrunners for the nomination.
Alaska, Idaho and North Dakota are also voting today. As of this writing, there are no projected winners in those states.  With his wins tonight, Mr. Santorum continued to show his strength with more conservative voters. However, Mr. Romney has built a large delegate lead