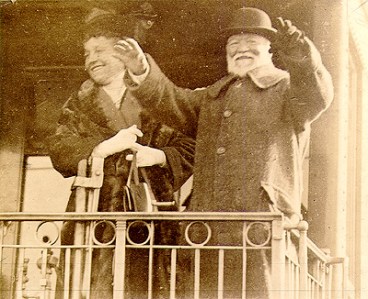 Andrew Carnegie's legacy is known for its generous philanthropic donations to universities and libraries (like, two thousand libraries). But in a bizarre twist, some of his private decisions have continued to shape the Upper East Side decades after his death.
Streetscapes' Christopher Gray dug up the history of Carnegie's land ownership that show a side of Carnegie that is a tad more reserved. While he held a simple four-point "Carnegie Formula" for building a library (the need for a public library, a location, ten percent to support operation, and providing a free service to all), the stipulations for his neighbors were far more selective:
Fortunately, Carnegie, the Scottish-born partner of Henry Frick, bought plenty of property in the neighborhood, including most of 91st between Fifth and Madison, and up to the south corner of Fifth and 92nd.

Much of this he sold to congenial people he knew would build mansions like his. Otto Kahn, for instance, put up what is now the Convent of the Sacred Heart at the north corner of Fifth and 91st. Kahn's house, as well as those of the Burden, Hammond and Trevor families, created a magnificent sweep, New York's best mansion block, kept agreeable by the relative lack of traffic.
Carnegie skipped a piece of land, but it was quickly snagged when the owner threw it on the market for any use:
One parcel he did not immediately acquire was the southeast corner of Fifth and 90th. But in 1917 a sign appeared: "for sale — without restrictions." This was an invitation to a developer to snap it up for a luxury apartment house — or to scare Carnegie into buying.

Scared or not, he did buy, paying $1.7 million. He did not have a specific plan, but he did not like the idea of any old Tom-Dick-or-Harry millionaire blocking his southern light.
Even after his death, his wife, Louise, continued the tradition of restriction on neighbors:
[…] sold the land for $1 million to another acceptable neighbor, the Episcopal Church of the Heavenly Rest. She placed restrictions effective for 50 years on the property: only a Christian church, no more than 75 feet high, could be built. She exempted steeples, but the 1928 church didn't bother with a tower of any kind.
It is disheartening to hear that one family has had a chokehold on a neighborhood for nearly a century. But the byproducts of these decisions have constructed some of the finest architecture and buildings on the Upper East Side such as the Horace Mann Nursery Division and the formal Georgian-style Spence School.