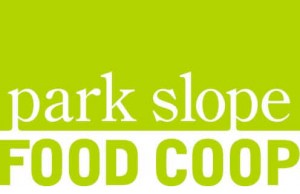 The Park Slope Food Coop is currently embroiled in a debate over whether to boycott a handful of Israeli products in protest of the government's treatment of Palestine, and Public Advocate Bill de Blasio, a candidate for Mayor in 2013, entered the discussion Sunday afternoon by calling the potential boycott "an outrage to our collective values as New Yorkers."
"The inflammatory proposal to boycott products from the State of Israel is wrongheaded and an affront to American values and interests," Mr. de Blasio said in a statement. "This movement—nationally and internationally—is a destructive force that must be stopped. It undermines America's relationship with our steadfast partner in the fight against terrorism and our strongest ally in the Middle East."
"Those of us who have visited Israel, as my family and I did very recently, feel the moral bond and the need for her doing everything possible to protect her security," he added.
Although Mr. de Blasio represented parts of Park Slope when he was in the City Council, the politics of his statement cannot be ignored either. Mr. de Blasio is one of several candidates aggressively courting the Jewish vote in advance of the 2013 mayoral race.
Members of the food coop vote tomorrow.