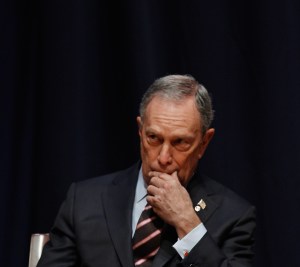 After a group of unions angry over the passage of the Tier VI pension reform plan pulled support from the Somos El Futuro's annual Legislative Conference, Governor Andrew Cuomo and Mayor Michael Bloomberg gave the organization a pair of hefty donations.
"We think the unions' actions are unfortunate, and don't want the conference to suffer as a result. We both support the Somos El Futuro Conference and, as such, we will be donating $72,000 to Somos El Futuro and the scholarship to make up for the donations that the unions withdrew," the mayor and governor said in a joint statement.
Unions including the United Federation of Teachers and the New York State United Teachers announced they were pulling support from the conference Tuesday.
"The elected officials who are aranging the Somos festival this year all voted on Tier VI for the union pensions and voted for one of the worst redistricting plans I've ever seen," UFT President Michael Mulgrew told the Daily News' Celeste Katz about the reasons behind the withdrawal.
Though hugely unpopular with unions, pension reform was top priority for Governor Cuomo in his agenda for 2012. Mayor Bloomberg was a strong backer of the proposal. The joint statement from the mayor and governor noted Assemblyman Felix Ortiz, chairman of the Legislature's Puerto Rican & Hispanic Task Force, "was instrumental" in securing the donation for Somos.