The Wall Street Journal once said of Jeffrey Aronson's Centerbridge Partners that its investment strategy"might well be termed one of extreme restraint." The same cannot be said for his new Manhattan home, a massive co-op overlooking Central Park.
Mr. Aronson is known for his skill in investing in distressed assets, and he has frequently plays a waiting game, rather than get caught up in a bidding war or a bad investment. Too bad he did not pounce on this ninth-floor co-op at 101 Central Park West when it came on the market for two weeks in April of 2009. At the time it was asking $11.5 million, but Mr. Aronson and his wife Shari wound up paying $13.075 million instead, according to city records.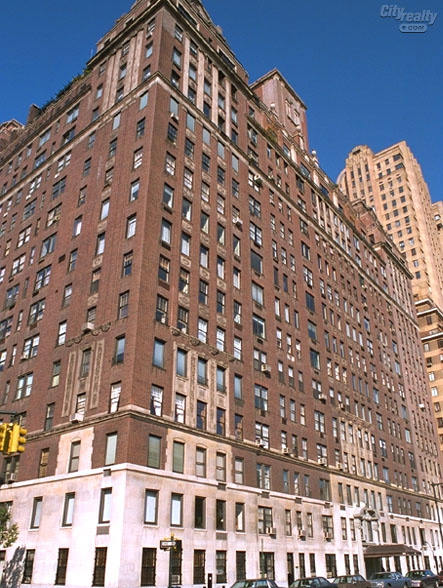 "It's a big difference, the timing," said Brown Harris Stevens broker Karesse Grenier, who handled the unlisted sale for owners Michael and Helen Levy. "The market's recovered, I'd definitely say that."
The classic nine features views over the park from all three bedrooms as well as from the living room. "Distinguished prewar details include herring bone floors, hi ceilings and a wood burning fireplace!"  boasts the 2009. "The layout is ideal for the privacy of family living and entertaining." Many of the main spaces are located off a central gallery, giving the home that true prewar feel.
"It's the perfect view and it has a terrace, which is a real bonus" Ms. Grenier told The Observer, explaining the appeal of the home to the buyers. "It's in one of the greatest building on Central Park. That's something people are really attracted to."
Other notable New Yorkers attracted to the building are Georgina Bloomberg, Yeshiva president Norman Lamm, and perhaps the ultimate seal of approval, that god of Central Park West, Robert A.M. Stern, though he no longer residers there.. The co-op was built in 1929, designed by Simon Schwartz and Arthur Gross, across the street from the Majestic, and past residents have also included Harrison Ford and Rick Moranis.
If the Aronson's had to pay up for their new home—they currently live in Harrison, N.Y.—the Levys made a great investment, having bought the home for a a little less than $6 million about a dozen years ago, according to Ms. Grenier. The kids have moved out, the market is good, and so the semi-retired couple is downsizing, having relocated to 37 Riverside Drive according to the deed. Trading park views for river ones.
Correction: A previous version of this article said that the living room was located on the corner of the building and that Robert A.M. Stern was still a resident of the co-op. The Observer regrets the errors.