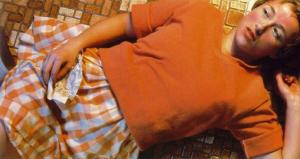 The Akron Art Museum in Ohio will auction off a work from its collection, Cindy Sherman's Untitled #96 (1981), part of the artist's iconic centerfolds series from the 1980s, at Christie's contemporary New York evening sale on May 8. Christie's is already saying the work could set a new record for a work by Ms. Sherman sold at auction.
That previous record was set by a different print of the same photograph, which features Ms. Sherman sprawled on a bed and looking forlorn. It sold for $3.89 million last year, a figure that also set a record for any photograph sold at auction ever (Andreas Gursky's Rhein II surpassed that at the end of 2011, selling for $4.3 million).
Akron Art Museum acquired Untitled #96 in 1981, the same year it was made. They are selling it, according to an article in Reuters, to boost their acquisition fund.