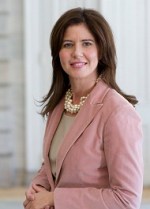 Councilwoman Elizabeth Crowley is set to receive the endorsement of the Uniformed Firefighters Association in her bid for an open Congressional seat in Queens.
Ms. Crowley is locked in a tight three-way race with Assembly members Grace Meng and Rory Lancman–who has also been rolling out some union endorsements of his own for a seat currently held by Congressman Gary Ackerman, who is retiring. The winner will face Republican City Councilman Dan Halloran.
Ms.  Crowley's campaign has been counting on endorsements from some of the more conservative unions in the city like hte firefighters, police officers and building trades. Ms. Meng has the backing of the Queens County Democratic Party, and Mr. Lancman has already received the endorsement of some of the more politically progressive unions like the RWDSU and the CWA. 
It remains to be seen how much Ms. Crowley's union backing helps her, since groups like the firefighters and the building trades are less experienced with carrying petitions in order to get on the ballot.
Ms. Crowley has been an active defender of firefighters during her time in the City Council, often working against the Bloomberg administration's efforts to close firehouses in cost-cutting moves.
Ms. Crowley will also lay out ideas tomorrow to bolster homeland security.