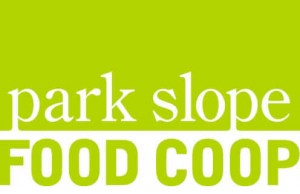 Later tonight, the Park Slope Food Co-op will vote on whether to hold a referendum on boycotting Israeli products to protest the government's treatment of Palestine, and if Councilman Dan Halloran has anything to say about it (he doesn't), they will reject the proposed ban.
Mr. Halloran, of course, is the Republican candidate in a congressional race in northeastern Queens that has increasingly become obsessed with supporting Israel. His own campaign announcement speech yesterday repeated the word "Israel" time and time again, and today, he's keeping up the same rhetoric.
"The Park Slope Co-op is a large, influential food cooperative. I am afraid that if it bans Israeli products, other smaller markets may follow suit," Mr. Halloran said in a statement this evening. "If any country deserves to be boycotted, it's Iran, which is destabilizing the region and threatening the security of both America and Israel."
"We should be buying more Israeli products, not less. I urge the co-op's board to oppose this irresponsible ban," he added.
Mr. Halloran is the latest in a string of politicians to weigh in on the issue, including Public Advocate Bill de Blasio, Mayor Michael Bloomberg, Councilman Brad Lander and comptroller candidate Domenic Recchia, however those other officials generally all either represent Park Slope or aim to, and Mr. Halloran's statement does stand out somewhat.