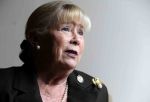 Last month, it was reported the Congressional districts of Gary Ackerman and Carolyn McCarthy were going to be joined during the redistricting process and Ms. McCarthy could get the short end of the stick, running in a district that was much closer to Mr. Ackerman's base than hers.
Now that both the Assembly and the Senate district maps have come out (not that these maps mean very much of course) we can see that, in fact, the reverse was true: The Senate's version sends Mr. Ackerman mostly into Ms. McCarthy's district, while the Assembly map divides his district four ways and effectively puts Mr. Ackerman in a majority-minority district.
So what happened?
One plausible explanation could be contained in this story from The Times-Union, which details how members of Congress spent nearly $170,000 on lobbying members of the legislature. Ms. McCarthy was one of the biggest spenders on this matter, ponying up $15,304 to Brown & Weinraub, a lobbying firm that employs Michael Boxley, a former chief aide to Assembly Speaker Shelly Silver.
Ms. McCarthy has been largely silent on the matter, but Mr. Ackerman has been putting on his game-face over his new situation, sending out a statement Wednesday night that said he seemed to be suffering from an embarrassment of options:
"It appears the legislative parties have created two plans: One with an attractive and enticing Long Island district including constituencies I have had the great pleasure of representing for two decades, the other with an attractive and comfortable district in Queens containing my political base and longtime roots, most of which I have represented during my 34 years in public office. I commend the legislators for their work."