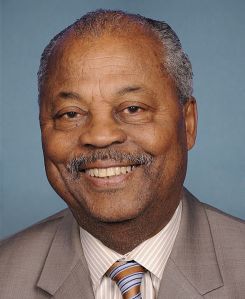 The sad news emerged this morning that Newark Congressman Donald Payne passed away, and Brooklyn Congressman Ed Towns, who served alongside him for more than two decades, announced his sadness regarding his friend's passing.
"It is with profound sorrow that I express my deepest sympathy to the family and friends of my dear friend and colleague Donald M. Payne with whom I was privileged to serve in the United States House of Representatives for the 23 years he proudly and marvelously represented New Jersey's residents," he said in a statement.
"He was one the most honorable and compassionate people I have known in my life. He was a champion for the less fortunate here in the United States, in Africa, and throughout the world. His presence will be sorely missed."
According to The Star-Ledger, Mr. Payne "was known as a tireless advocate for his constituents, a champion of education and a de facto ambassador to Africa."
Mr. Payne was the first African-American Congressman to represent New Jersey.
Update: Congresswoman Yvette Clark reacted as well with her own statement.