Prebuilt offices, prepared spaces that allow tenants to quickly take occupany in a building, are about to get even quicker.
Michael Cohen, CEO of the real estate services firm Colliers International, is using a new type of office installation system called Fast Office at 57 West 57th Street, a 21-story, 170,000 square foot office tower that Mr. Cohen owns.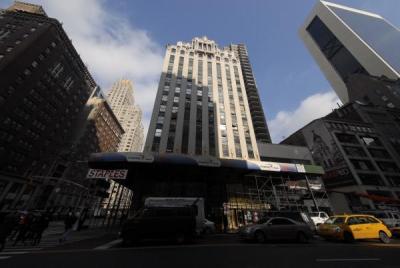 "As far as I know, it's the first time this product will be used in Manhattan," Mr. Cohen said.
The system he said features easy-to-move walls and other elements like doors and wall-mounted furniture and work stations so that an office's configuration can be altered more easily and efficiently than a traditional installation.
Mr. Cohen said that Fast Office would take out some of the guesswork that is inherent when constructing a prebuilt space, which a landlord must build in anticipation of a tenant's needs and hence must sometimes alter after the fact if a taker wants modifications done.
"When you're building these prebuilts you have to say to yourself where are they going to want the wall and how are they going to want the space configured?" Mr. Cohen said. "You hope you get it right. This is faster and more flexible. If you want two offices instead of one, you just put in a wall, if you want to turn the conference room into two offices, you just pop in a wall or if you want a bigger open area you take down a wall."
Mr. Cohen explained that walls in the system are installed on tracks and can easily come down or, vice-versa, be put up.
He said he is starting 57 West 57th Street's prebuilt program on the 17th floor, a 9,000 square foot space that he is splitting into two units. Depending on the success leasing that floor, he plans to install Fast Office on the building's 15th and 16th floors as well. Asking rents are $58 per square foot he said for the space.
Mr. Cohen recently inked a large lease in the property with the office suite company Regus, which took two floors, roughly 26,000 square feet. He said that Regus's occupancy would potentially help leasing in the building over the long term because it caters to very small tenants that he said could graduate to 57 West 57th Street's regular office spaces should they expand beyond what Regus can accommodate.
Mr. Cohen is also in the process of trying to fill the building's retail space. Staples currently occupies about 11,300 square feet on the  ground and second floor but is leaving in July. Mr. Cohen said he's looking for a high end restaurant to fill the upcoming vacancy.
"You have Nobu across the street and Rue57 and Jekyll & Hyde close by," Mr. Cohen said. "We have a great corner that is a stone's throw from hotels in the heart of one of the city's busiest business corridors. We're excited about that."