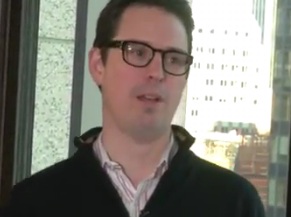 Felix Salmon has a new piece pegged to a Citibank Art Advisory report that calls painter Gerhard Richter "the next great market force among the tradition of 20th century painters including Pablo Picasso, Willem de Kooning and Andy Warhol." This was certainly not news to Mr. Salmon, or anyone who's been watching the market—we reported after the November auctions that Richter work was responsible for $197 million in sales for 2011—but he took the opportunity to bemoan the fact that dollar value and artistic value seem to be so linked these days.
He also posted a video summary, shot at the Reuters Times Square offices, available below.
Marion Maneker, linking to the piece, found a few holes with Mr. Salmon's reasoning.
Salmon has the terrible habit of bigotry toward the wealthy. (It's also a bit silly to explain the preference for the feminine by citing men as the buyers of art. One could fill a library explaining why. Update: Josh Baer points out that Lily Safra and Sheikha Mayassa al-Thani might feel differently about the default assumption that rich men are the buyers of the world's most expensive works of art. )
Mr. Salmon also says that Mr. Richter's art "has never been remotely controversial," but don't let that stop you from reading the argument.