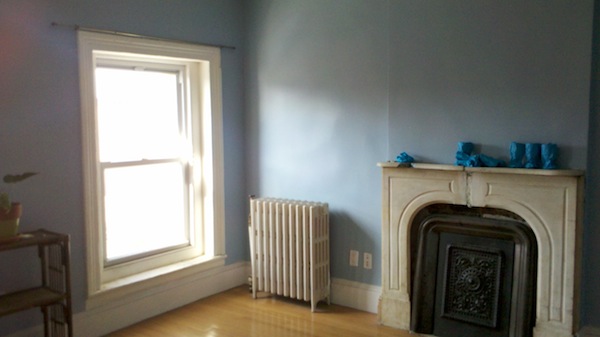 When it comes to real estate, I have been lucky, much luckier than a 20-something journalist renting shared spaces with roommates has any right to be.
It began when I arrived as a freshman at the University of Chicago and discovered that my dorm was not the depressing low-rise tower with cinderblock walls and shared bathrooms in the hall that I had braced myself for, something designed by an architect who did dorms when he wasn't designing prisons. Instead, I was greeted by an historic, if down-at-the-heels, former luxury hotel overlooking Lake Michigan. It had a ballroom, a storied history of mobsters and celebrities, and enormous suites that boasted not only living rooms but also full baths, kitchens and dining rooms. All that was missing was a bellhop.
As first loves often do, the dorm/hotel became the archetype of all that I wanted and expected in a home—beautiful and rambling, abundant in history and friends. It was unreasonable to want it, even more so to expect it, but then, I kept on getting what I wanted. Even more perplexing, it was often through Craiglist.
Over the past 10 years, in Chicago and San Francisco, New York and New Haven, I've lived in houses and apartments that featured 12-foot ceilings, bay windows, working fireplaces, closets the size of small rooms, wood paneling, spacious backyards, spiral staircases and in one case, the ridiculously low rent of $250 a month. It was a gracious Chicago coach house behind a decaying mansion, located, by odd coincidence, roughly a five-minute walk from the homes of both Louis Farrakahn and then-Senator Barack Obama.
Not to play Pollyanna, but with the exception of a few hiccups—mice that traveled in packs, bedbugs, some bad roommates and becoming deeply involved in one landlord's bankruptcy proceedings—I've loved almost every place I've lived, and nearly all of the people I've lived with during the first decade of my adult life. Given that I've lived in 10 different places with a total of 66 people, not counting 4 cats and 4 dogs, that's not a cheap sentiment. (A disclaimer: I have a high tolerance for leaking ceilings, broken boilers and other people's messes.)
So I approached my most recent apartment hunt, a return to New York after two years in New Haven, with a ridiculous amount of optimism. But this brightness of spirit was tinged with considerable anxiety. I knew that the streak had gone on for too long—luck is nothing if not fickle. I was definitely due for something overpriced and nondescript.
I had expected cramped and dumpy when I first moved to New York in 2009, but my confidence this time around was bolstered by the fact that I found bright, airy and relatively inexpensive in West Harlem. Complicating matters, I was moving back to New York to work as a real estate reporter for The Observer, so for shame's sake, I had to find an apartment that was, if not ideal, at least not obviously terrible. Would luck be a lady this time around, or a bitch?
To kick off the hunt, I turned to my old friend Craig.