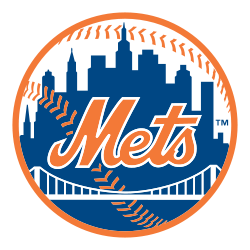 The Queens Tribune had some fun with Congressman Gary Ackerman this week.
"Gary Ackerman started the Tribune, has been my business partner since the late 70s and a close friend for 50 years, since 1962 – he was much older then; he's much older now," Michael Schenkler wrote. "As a result of our relationship, I am able to share with you the truth about the season's biggest political surprise; Gary's retirement."
The real reason for Mr. Ackerman's bizarrely sudden retirement, according to Mr. Schenkler, was that he was about to take a management position at his beloved New York Mets.
"Ackerman will serve as Managing Partner and has promised me the Mets will soon return to greatness," he continued. "With opening day April 5, look for the big formal announcement on April 1. You'd be a fool to miss it."
As one can probably now guess, Mr. Schenkler's otherwise convincing article might fall just short of the truth.
On John Gambling's radio show this morning, Mr. Ackerman, who said even his relatives were convinced he was about to enter the business of baseball, confirmed the story was a joke.
"They do these April Fool's stories every year and he figured he'd jump the gun," he said about Mr. Schenkler.
As to the real reason Mr. Ackerman so abruptly retired after insisting for so long he would definitively seek reelection, the congressman hinted that perhaps he wanted to have his potential primary challenger, Assemblyman Rory Lancman, exit the race first so it wouldn't appear as if anyone forced him into early retirement.
"He's a fine young man. He's the local Assemblyman, rather ambitious, and he was thinking of running and actually had announced he was going to run," Mr. Ackerman explained. "He came over to tell me he wasn't going to run … so he was out, the Republicans still hadn't put a candidate up, so I'm relatively home-free, nobody was nipping at my heels or pushing me, and I had a clear head to make a decision."
"I said to myself, 'Hey, I'm at the top of my game. Why don't I think of doing something else at this point?'"