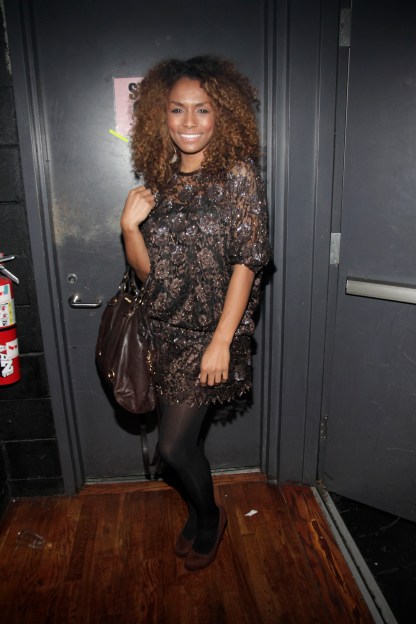 David Yurman's Madison Avenue townhouse, which displayed his newest collection for ogling in honor of the GLAAD Media Awards, is beige. Waiter, models, or waiter-models in black swooped around the glass jewelry displays brandishing tuna tartar on tiny bites of toast, and GLAAD co-chairs welcomed participants as they filed inside, heading straight for the champagne at the far wall.
The event extended all the way up a spiral staircase to the bridal and couture displays on the third floor, which had wooden desks and luxurious armchairs in the center of the room because, as a fellow Observer remarked, you need to sit down before they can tell you the prices.
After mistaking a bejeweled seashell for one of Yurman's newest belts in the men's collection ("it's part of the display," explained the sales attendant), we ran into Janet Mock, People staff writer, transgender activist and GLAAD Awards co-chair.
"To amplify our voice as an LGBT community, and bring us all together, it's an amazing experience," she said of the GLAAD Awards.
We asked her about her entrance to the event, because a publicist took a while to find her name on the list.
"Oh, I didn't notice!" She laughed. "I don't expect people to know who I am, I'm not a celebrity. I'm just a journalist trying to tell my story."
Popstar Ari Gold was in attendance as well, but only briefly, and we were temporarily blinded by a large purple diamond pendant in the couture section, so we missed him. Perhaps the hors d'oeuvres didn't sit quite right.