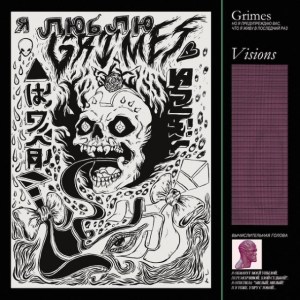 The Canadian synth musician Claire Boucher, who performs under the name Grimes, will stage an exhibition at the Audio Visual Arts Gallery gallery in the East Village later this month.
The show will open on March 23 and close March 25. According to a press release quoted on Consequenceofsound.net:
Running March 23-25th, the exhibit will present "insight into the worlds, both tangible and ephemeral, behind [her new album] Visions" with "a collection of Boucher's paintings and drawings from the past few years – accompanied by works from two other Canadian artists, specially selected by Boucher for the show – highlighting Grimes's multifaceted nature not only as a musician but also as an audio-visual artist and curator of culture," according to an issued press release.
Ms. Boucher was profiled in The New York Times today.