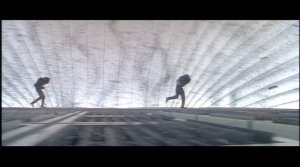 As part of a special exhibition at the Storm King Art Center, the sculpture park in Hudson Valley that houses a permanent collection of works by Alexander Calder, Richard Serra, Mark di Suvero and others, the artist Peter Coffin has contributed a work called Untitled (Bees Making Honey). As the title suggests, it is an apiary and there will be a beekeeper on the grounds explaining the role of sunlight in the production of honey. Samples will be given.
The exhibition, Light and Landscape, opens May 12. Other artists included in the show are Roni Horn, Anish Kapoor and Anthony McCall.
So far, 2012 has been a great year for bees in the art world. You might even call it a milestone. Earlier in March, we found out, through the New Yorker's Calvin Tomkins, that there are two bee hives on the roof of the Whitney. The bees there are making honey to sell at the museum's restaurant, Untitled.
So, uh, yeah. Go bees!