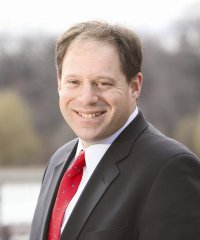 There's no chance you'll be seeing Democratic Assemblyman Rory Lancman, a candidate for Congress in Queens, in Albany next year (unless he's just visiting).
At a campaign event yesterday, Mr. Lancman definitively said he won't take advantage of a loophole created by this year's diverging primary dates that theoretically allows a candidate to lose a Congressional primary election and still compete in a state legislative primary occurring months later.
There's only one other candidate in the campaign who could also hypothetically seek reelection in the State Legislature, Assemblywoman Grace Meng. Her campaign's spokesman, Michael Tobman, told The Politicker the entire situation was "unchartered waters" but otherwise declined to speculate on what she might do, insisting the debate was meaningless as Ms. Meng would win the primary.
(A congressional candidate seeking to also get on the ballot for a legislative election might need to start circulating petitions to get onto the September 11th state ballot while still campaigning for the June 27th congressional primary.)
For the two other candidates in the race, Democratic City Councilwoman Liz Crowley and GOP Councilman Dan Halloran, the congressional election represents a free shot of sorts, as neither is up for reelection until 2013 and their day jobs would not be directly affected by a loss in any way.