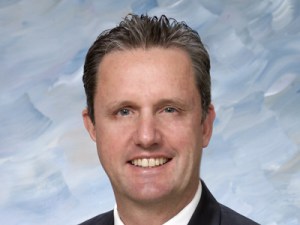 As had been initially rumored, former GOP U.S. Senate candidate, and hedge fund manager, Joe Carvin has moved to formally challenge Westchester and Hudson Valley Congresswoman Nita Lowey in the general election.
"Joe Carvin is definitely in," Rockland County GOP chairman Vinny Reda told Gannett Albany.
The Republican candidate originally in the race, Mark Rosen, will drop out and endorse Mr. Carvin.
Ms. Lowey, who is seeking reelection in the newly redrawn 17th Congressional District, starts out as the favorite in the race due to her incumbency and the district's blue hue. Her district became slightly more Republican in redistricting, going from one that supported Barack Obama by a 62% margin in the 2008 presidential election to one that gave him a still-substantial 58% of the vote.
However, half of Ms. Lowey's new district will be voters from previously adjoining districts, and her advantage of incumbency with these new voters may be limited.
Mr. Carvin, who struck a somewhat moderate profile during his short-lived Senate campaign, has one additional significant advantage: money. If he is willing to invest the same million dollars in his Congressional bid as he had vowed to do for statewide office, the race would be significantly more competitive.