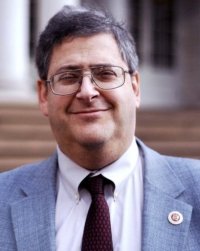 Councilman Lew Fidler might be getting a possible boost to his State Senate campaign this evening.
His colleague in the City Council, David Greenfield, will join Mr. Fidler in order to make an "announcement" today, suggesting a possible endorsement.
And, although Mr. Greenfield never seemed particularly likely to get behind Mr. Fidler's Republican opponent, David Storobin, his backing would provide a welcome voice of support in the more ideologically conservative Orthodox Jewish components of the State Senate district Mr. Fidler and Mr. Storobin are campaigning for.
Mr. Greenfield sat out the last competitive special election in this corner of Brooklyn, declining to endorse the Democratic candidate, David Weprin, in his ultimately unsuccessful congressional campaign. However, Mr. Fidler has already been using Mr. Greenfield's name in advertising, suggesting a solid level of comradery between the two councilmen.
The March 20th special election is to fill the vacancy left open when former State Senator Carl Kruger pleaded guilty to corruption charges and resigned.