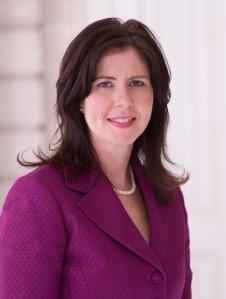 Berlin Rosen, a powerful political consulting firm with close ties to the city's labor unions has signed on advise Elizabeth Crowley for her Congressional campaign, a campaign spokesman confirmed.
Ms. Crowley, a City Councilwoman, is the cousin of the Queens County Democratic Party chairman Joe Crowley. Earlier today, the county party selected Queens Assemblywoman Grace Meng as their chosen candidate, but Ms. Crowley has decided to forge ahead anyway.
Ms. Meng has some decided advantages. Besides the backing of the county party, her district has a plurality of Asian voters, and if she wins, Ms. Meng would be the first Asian-American congresswoman from the east coast. The path-breaking nature of her candidacy is likely to convince many civic groups and labor leaders to get behind her.
But the fact that Ms. Crowley is teaming up with Berlin Rosen is a pretty clear sign that she is not conceding the race. They hav ebeen particularly adept at winning local races in recent years, and have close ties to organized labor and the Working Families Party. Plus, as one political operative pointed out to The Politicker,  while the district has more Asians than any other ethnic group, they do not make a majority of the registered voters in the district, and certainly not the kind of "double prime" voters who vote in most elections and who can be counted on to vote in a primary in June.
Queens Assemblyman Rory Lancman is also vigorously campaigning for the seat and announced his campaign earlier this afternoon.