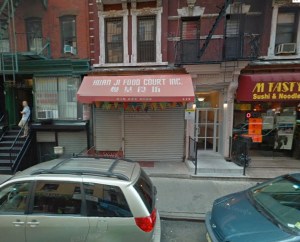 Essex Street gallery, dealer Maxwell Graham's outfit that opened at 47 Essex Street last fall, has closed its doors for the last time and will open a new space at 114 Eldridge Street on April 1. Unconcerned with minor matters like geography, Mr. Graham told Gallerist that the name will remain the same.
Mr. Graham explained that he was recently and abruptly informed by his previous landlord that he had to depart his space on Essex. Keeping the name Essex Street is a bit of protest.
"We're going to prove to them that you can take the gallery out of Essex Street, but you can't take the Essex Street out of the gallery," he said.
The first show at the new space will be dedicated to the films of George Landow, a.k.a. Owen Land, who died last year. Until April Fool's Day, however, the gallery doesn't exist.
"Yeah it was perfect timing for the art fairs," Mr. Graham said of the closure, sarcastically. "I figured it would be a great time to have zero visibility."