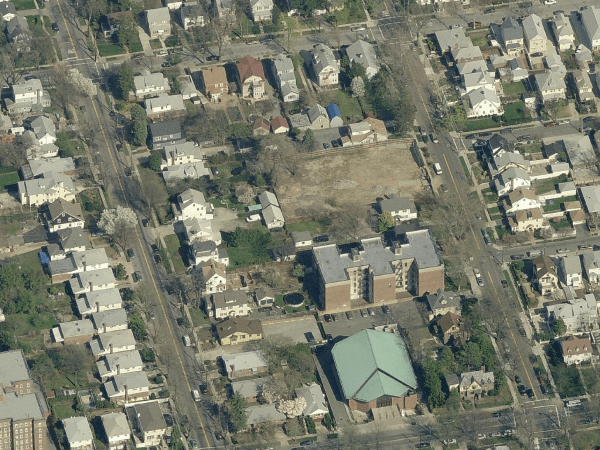 Mormons have never really been loved. From Brigham Young to Mitt Romney, theirs has long been a story of outcasts. Now, a Queens congregation is battling the same issues in an unusually bureaucratic setting: the Board of Standards and Appeals.
Citizens in Flushing are rally against a new church in their neighborhood because it exceeds the zoning code, the Times Ledger reports. The Church of Jesus Christ of the Latter-day Saints has applied to the BSA for a variance, and locals, as well as Queens Borough President Helen Marshall, want it defeated.
The church's plans were unanimously shot down by Community Board 7 back  in January.
"We're disappointed at the opposition, but understand where it's coming from,"  David Duffy, head of eleven Mormon churches in the area, told the Times Ledger. "The problem they are not understanding is that this is a church, not a house or a multi-unit complex, and the increase in the square footage is for extra space for children to have Bible study lessons."
The problem isn't the Mormons, per se, but rather that their outsized plans:
Marshall recommended that the request for variances should be denied on three grounds.

First, the area where the Mormons want to build the 23,097-square-foot chapel, at 145-13 33rd Ave., was rezoned in 2009 to promote the construction of single-family detached homes, she said.

Secondly, the church is proposing to have a 94-foot steeple which would be one of the tallest structures in the area and out of character with the rest of the neighborhood, she said.

Lastly, Marshall asked the church to consider building a chapel on property it already owns at 144-27 Sanford Ave., where the zoning would permit a large structure.
The Mormons defend their decision because the exact design of the church has been used throughout the country without problems. The church owns land in Flushing that is zoned for a project of its scale, so opponents believe they should build there instead.
Can I get an amen?
mewing@observer.com