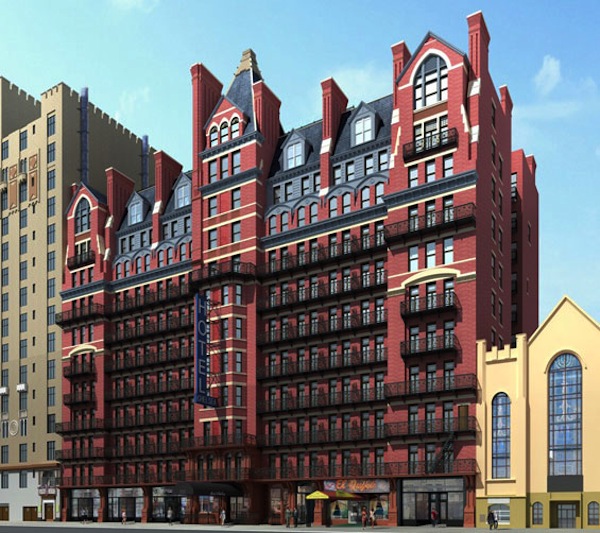 As readers of The Observer know, Joseph Chetrit might be the most secretive big-time developer in a city full of the type. The guy owns part of the Willis Tower, for God's sake, and still nobody really know who he is.  Oh, and as of not to long ago, the Chelsea Hotel, which he is thoroughly mucking about in. Well, his minions are, since Mr. Chetrit has never publicly been seen at the hotel.
But he did make an unexpected appearance at a local community board meeting last night, to defend ongoing renovations, including a penthouse he hopes to add to the landmarked hostel. According to DNAinfo, Mr. Chetrit said little during the three hour meeting, though he eventually broke in near the middle to make his case for the project.
He says the move wouldn't harm the historic structure — or the dozens of angry hotel residents also at the meeting. "Nobody's looking to hide anything," Chetrit said.  "We're working full time, very hard, to give you the best product."
[…]

The rowdy residents in attendance expressed their fears about the overall renovation plan, including the addition, which they suspect will eventually become a nightclub. "Is this going to be a penthouse, or is this going to be a disco?" asked resident Mark Timmerman.

"I don't think it will be a discotheque. It will probably only be a breakfast room or a lunch room," Chetrit responded, ending hours of silence. The landlord added that he was still unsure how the addition would eventually be used.
Gives us goosebumps.
Meanwhile,
The Real Deal
chatted up the project's architect
, the "prolific" Gene Kaufman. He defended the renovations as something that would protect the landmark into the future. "We are honoring the long, storied history of this singular building while ensuring that it survives and thrives," Mr. Kaufman told the trade pub.