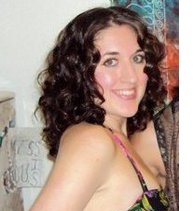 While there is a great deal of dispute over the content of the video showing the arrest of 23-year-old Occupy Wall Street activist Cecily McMillan Saturday night, the N.Y.P.D. has no doubt as to who was in the wrong. The Daily News, in an article about an investigation into online death threats made against the police on Twitter as well as comments in a UStream chat, reports that Ms. McMillan was "seen elbowing her arresting officer in the face" as she was being led out of Zuccotti Park.
The officer who arrested the activist was reportedly injured as well:
[Cecily McMillan] was treated at New York Downtown Hospital and released into police custody, cops said. She was charged with assault on a police officer.

Her arresting officer suffered a cut to the eye but refused medical attention, police said.
Social media reports from Occupy Wall Street supporters as well as members of the media indicate Ms. McMillan may face charges of aggravated assault and bail as high as $50,000, but the bail amount has not been confirmed.
The video published by the Observer here and subject to a great deal of parsing across the Internet as well as the comments attached to that post is below.
[youtube http://www.youtube.com/watch?v=gFaV1Mp1byk]
Update: A video of events surrounding Ms. McMillan's arrest was posted Sunday by WeAreChange. The events in question occur around 6:45 into the 14-minute video. This will probably raise more questions than it answers.
[youtube http://www.youtube.com/watch?v=_1AiNMAv2KI]