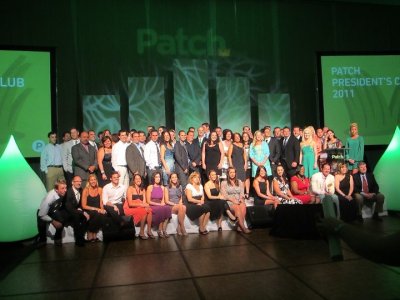 We can't say we envy whoever's behind the wheel of Patch, AOL's network of hyperlocal news sites. With a torrent of bad press; a prettier, more popular sister in The Huffington Post, and executives resorting to (allegedly) defending the company in the Business Insider comments section, it's likely Team Patch in need of a morale boost. But it's hard to know how to make a generous statement of your confidence in the company without awakening some sales exec's dormant inner frat boy.
In the case of one, mercifully unnamed, employee, it appears it was the in-office beer taps (a Tim Armstrong signature, according to Forbes)–not the company retreat to the Dominican Republic–that did him or her in.
He or she sent Business Insider's Nicholas Carlson the following e-mail:
Hey Nick,

While you losers at BI are busy hating on us we were at the Hard Rock in Punta Cana last week. That's right President's Week Bitch. The most expensive week of the year to travel. Plus here at HQ we now have beer on tap and nap rooms. So why don't you piss off? Or are you just jealous you don't work here?

Screw BI and Go PATCH!
Reader, it included photos of a Patch sand sculpture and a bunch of sunburned ad executives awkwardly posed in sundresses.