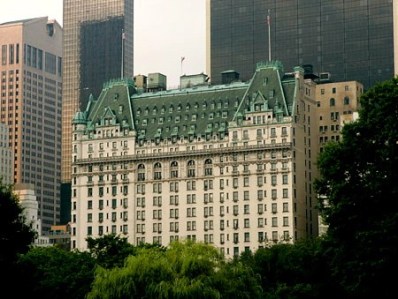 The Observer guestimated that the Plaza Hotel Penthouse would be purchased in exchanged yuan or rubles, but it turns out to be a Briton with a big bag of pounds.
El-Ad Properties, managers of the Plaza, have withstood an enduring saga; losing out on a $53.5 million deal with a Russian financier that ended in legal flames, then a Canadian buyer lead them on, and then a Chinese one. But now the dotted line has been signed and Christian Candy, a developer of One Hyde Park, is the new owner for an upsetting $24.5 million, the Journal reports.
"New York has some of the most exciting residential real estate on the global market. I look forward to exploring other opportunities in the city in coming months," Candy told the Journal. The penthouse was his first New York purchase.
Fair enough, Mr. Candy, your first home is usually a fixer-upper. Perhaps his deal wasn't so sweet.
mewing@observer.com