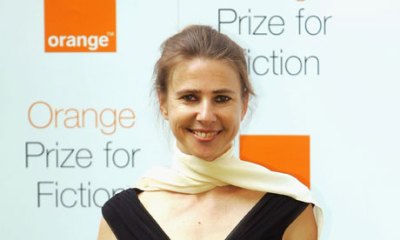 Harper, $26.99.
Lionel Shriver wrote her latest novel, The New Republic, before the events of Sept. 11, 2001, and, according to the book's foreword, held it back until both her sales record and the public appetite for a terrorism-themed satire increased. Her first stroke of good fortune came swiftly when her 2003 novel We Need to Talk About Kevin, a school-massacre thriller that arrived a tasteful distance after the 1999 killings at Columbine High School, became a mega-hit and, eventually, a film starring Tilda Swinton. As for a public willingness to chuckle at anything terrorism-related, a decade would seem to suffice for the old mantra about tragedy plus time yielding comedy. The problem for Ms. Shriver is that the first wave of terrorism black comedy must necessarily have a sharpness, and a sense of gravity and for the facts on the ground that The New Republic utterly lacks.
The novel takes its title both from the real-life magazine for which its bumping-up-on-middle-aged protagonist, Edgar Kellogg, has freelanced and from Barba, a fictional peninsula dangling off the bottom of the Iberian peninsula, seeking independence from the government in Lisbon. Kellogg has thrown aside his legal career to write professionally and, having been swiftly hired by a USA Today-ish daily, is yet more swiftly dispatched to the would-be independent nation of Barba, where a terroristic nationalist front is centered and where his predecessor has gone missing.
More so than We Need to Talk About Kevin, The New Republic deeply indulges Ms. Shriver's worst quality as a prose stylist—a tendency toward didactic, inhuman dialogue. Her tin ear for the patterns of human speech borders on the Randian; her political philosophy is, simply, that life is nasty, brutish and far too long. "Saddler's appetite for poontang was suspicious," says one character. "The nightmares were fabulous, lush with fantastic fears, hilarious with misadventure," says another. The nadir: "Nicola, you're the only one in town who's ever noticed that the emperor might not be dressed to the nines. Your journo friends here operate like Visa card outfits."
The jags of dialogue in this novel are neither colloquial enough to be honest nor outlandishly posh enough to approach the best of Evelyn Waugh (though Scoop is a clear influence here)—they indicate an author seemingly unsure of just how grounded in reality she wants her novel to be. Ms. Shriver's ineptitude with human speech served We Need to Talk About Kevin well; it was told in the first person, through letters written by a haughty woman brought low who clearly labored over each word. The tormented prose could be read as the product of a tormented mind. So Much for That, Ms. Shriver's most recent novel, had a similar problem with its dialogue. A political tract centered upon in the American health-care debate, its characters (who, to be fair, felt far more real and recognizable emotions than the characters in The New Republic) recited hastily rewritten policy papers.
What does tend to save The New Republic's dialogue from the worst kind of didacticism is how apolitical it is. The foreign correspondents with whom Kellogg works spout off constantly but rarely express coherent political philosophies. Instead, they end up repeating the same tautologies about getting the story and the same gripes about how hellish Barba is.