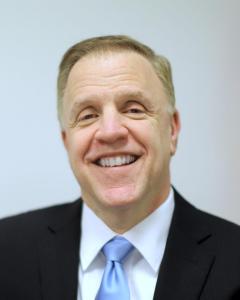 Democratic Congressional candidate Rich Becker picked up the endorsement of the Orange County Democratic Committee yesterday evening, a big get in his bid to unseat Hudson Valley Representative Nan Hayworth.
According Mr. Becker's press release, the county organization gave him two thirds of their weighted vote. Orange County is significant as, with over 370,000 residents, it's by far the most populous county in the district.
"Orange County Democrats have a rich tradition of successful civic activism, and it's a real honor to have been endorsed by them," Mr. Becker said in the statement. "Together, we'll end Nan Hayworth's career of lobbyist funded, Tea Party politics-as-usual and replace her with a Congressperson who represents us."
Other candidates in the race include Wappingers Falls Mayor Matt Alexander, who came in second, Tuxedo Park Mayor Tom Wilson, Anne Jacobs Moultrie, a retired union leader, and Duane Jackson, a vendor who helped thwart a Times Square bomb threat.
Most recently, the race was shaken up a tad by Sean Patrick Maloney, a former Attorney General candidate and aide to former Governor Eliot Spitzer, joining the Democratic field. Mr. Becker's release noted Mr. Maloney "did not receive any votes despite attending the convention and securing a spot on the ballot."
The primary date is June 26th.