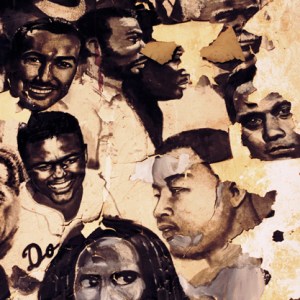 The Slave Theater in Bedford-Stuyvesant, once a hub of civil rights that stopped service in 1998, has been a hub of rights of another sort in recent years: ownership. The founder, Judge John Phillips, passed away a decade ago, but his heirs have remained at war with his caretaker.
So much for civility! But the war might be coming to an end: Clarence Hardy, the renowned caretaker, was arrested last weekend for trespassing into the theater, the Daily News reported.
"I have a history there," Mr. Hardy told the Daily News, "I have a history with Mr. Phillips. The man died in my arms."
But Reverend Samuel Boykin, Phillips' nephew and property owner, celebrated the arrest and told the Daily News that "[Mr. Hardy] solicits money in the name of saving the Slave Theater when he has no authority at all to save the Slave Theater or do anything else at the Slave Theater…He's been fleecing the community and we finally put an end to it."
If only it was that easy. Community members and organizations have taken side with Mr. Hardy, including a church, saying that Mr. Hardy had late Phillip's "blessing to use the space rent-free." Mr. Hardy further claims that Mr. Boykin does not have the title required to sell the property, either.
Despite Mr. Hardy's claims, Mr. Boykin plans to move forth with the sale in the coming months. He has noted a preference to sell to a community church, but also leaves private developers open for consideration.
That would certainly be more fitting to modern-day Bed-Stuy