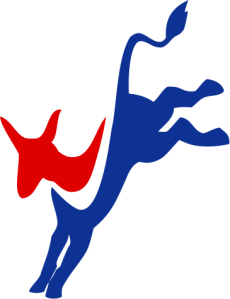 Earlier this evening, the State Republicans ultimately decided to place Rep. Bob Turner, Nassau County Comptroller George Maragos, and attorney Wendy Long all on the ballot where the winner will take on Democratic incumbent Senator Kirsten Gillibrand in November. And, as Republicans move with excitement towards their June 26th primary, the State Democratic Party issued a yawn via press release.
"Regardless of who ultimately gets the nomination, they will have a little known candidate that wants to take us back to the same failed Bush economic policies of the past and who is out of step with New York values," the party's Chairman, Jay Jacobs, said.
He also took a swipe at the process of the event, claiming, "Even for the New York State Republican Party, today's convention was in total chaos and disarray in search for a credible candidate that can match up with the enormously effective Senator Gillibrand."
The statement overall was a sweeping attempt to connect each of the Republican challengers to everything from opposition to contraception to conservative commentator Laura Ingraham.
Left unsaid were some of Ms. Gillibrand's structural advantages like her $10 million head start in fundraising or a direct argument about New York's politically blue hue.