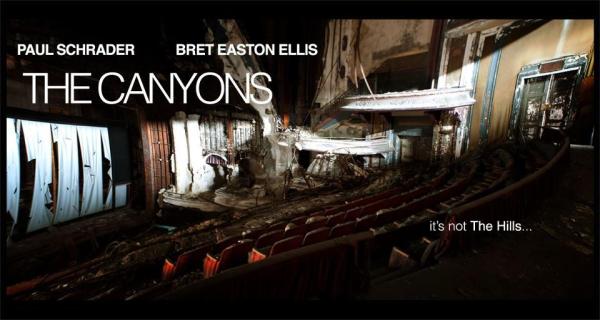 To Mr. Ellis, James Deen's success represents the dawn of a new kind of porn star—one who reflects a transitional moment in popular culture. "The dissemination of pornography has been this hugely liberating thing. You don't go to a movie theater on Vine and sit in the dark by yourself or nervously walk to a newsstand and buy an issue of Hustler," he pointed out. "James has grown up with it in a way, so he's got a casual, comfortable relationship with it. Men of my generation don't."
Nowhere is that comfort level more evident than on Mr. Deen's Twitter feed, which is regularly updated with self-effacing observations on nineties nostalgia, requests that someone bring him a burrito, and goofy musings on porn like, "Dry humping is the new anal" or "I wanna get your brain pregnant." Mr. Deen also tweets out links to his unbelievably unsafe for work blog, which features extreme close-ups of his partner's undercarriage and giddy narration of the scene he just filmed: "remy lacroix is one of my favorite new girls. this girl is super hot and really fun to bang and puts things in her butt…"
It's easy to be sex-positive when no one ever taught you to be negative in the first place.
Mr. Deen, it should be said, is also unwaveringly complimentary of his partners, both on and offline. "There's been a scene or two where I've had to put on a little bit of show," he admitted, "But 99.9999999999 percent of the time, I'm just into it. I mean it's pretty rare I'm like, 'Oh god, what is wrong with this girl, she's so mean.'"
So his turn-offs don't include cellulite or silicone, but mean girls? No wonder he's in the teenage girl pantheon next to Justin Bieber.
"I have a lot of friends who are James' age, and I get it," said Mr. Ellis. "I get the humor, the irony, the 'dumbness' of—dumbness in quotes—of how they express themselves in their blogs or Twitter. So what if he writes about wanting a burrito? What do you want him to be writing about?" Those who are offended by Mr. Deen's blog posts, he said, are "having an Empire attitude about it."
For a few years now, Mr. Ellis has been expounding on his notion that society has crossed over from "Empire" to "post-Empire." His close reading of Mr. Deen's appeal situates the porn star firmly in the post-Empire landscape. The rubric, which jumps off from Gore Vidal's term for postwar American hegemony, basically marks a move away from hierarchical tastemakers toward "exhibitionistic display culture," as he once put it, describing Charlie Sheen's public meltdown. The Hills is Empire, Jersey Shore is post. Mr. Ellis recently offered another example by email: "Lana Del Rey? Totally post-Empire. The media reaction against her? Empire."
In fact, it was that shorthand that helped him discover Mr. Deen. His producer Braxton Pope—who also worked with Mr. Ellis and Mr. Schrader on the shark horror flick Bait, dead in the water after five years of development (so Empire)—emailed over a couple articles on Mr. Deen. "'So, what do you think of this guy? Empire or post-Empire?" he asked. Mr. Ellis's reply? "Totally in the top ten of post-Empire!"
The writer and the performer eventually met for dinner, at Soho House in West Hollywood. "He said he was super nervous," Mr. Ellis recalled.
"Maybe it's because I'm an over-analytical Jew and all the issues that go with that," Mr. Deen confessed. He was also worried about whether he could do the job. Mr. Ellis insisted he could. "We would not be having this conversation if he couldn't pull it off, if he was simply a leaden actor who was just being hired because of the size of his dick."
They addressed the question over dinner. "He was worried that he had no acting training," Mr. Ellis recalled. "I said, 'That's not a problem, there are plenty of bad actors who do.'"
Mr. Deen, who is prone to calling his work "quote unquote acting," still seems unconvinced. Looking at a girl while having sex with her, "doesn't really feel like acting," he elaborated. "I've been a fan of his since I was a little kid," he said of Mr. Ellis. Nonetheless, Mr. Deen added, "I don't know why he wants me in this movie so bad."
Mr. Ellis, who is self-funding The Canyons (working tagline: "It's not The Hills") along with Mr. Pope and Mr. Schrader, will be releasing the movie via iTunes, Netflix, and VOD rather than theaters. The film, he said, will feature explicit sex scenes, but purely in service of character and plot development. He insisted that unlike in the Sasha Grey-Steven Soderbergh project, The Girlfriend Experience, Mr. Deen will not be playing a "a meta version" of himself.
First, though, he'll need to win over 65-year-old Mr. Schrader, who Mr. Ellis says finds "the busyness" around James Deen "more of a distraction."
If Mr. Deen gets the gig, don't expect him to go the way of Sasha Grey, who retired from the porn business last year after breaking into the mainstream. "I got into porn because I want to do porn," Mr. Deen vowed. If he sticks with that promise, it might be the most post-Empire thing about him.
"Doing the same thing every day is never going to be fun, which is another reason I'm so excited about this," said Mr. Deen, reminiscing about his early years in the porn industry, when he felt pigeon-holed in one genre. "I would show up to work and it would be, like, 'Okay, this is gonna be a rough sex scene.' I'm like, 'Oh, man, I kinda just want to make out with the girl and have normal sex with her?' And they were like, 'Yeah, well, you can do that at home.'"
–ntiku@observer.com