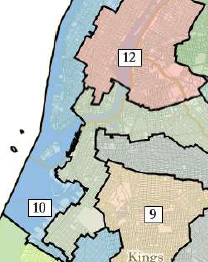 After an elongated, drama-filled path, the three-judge panel has issued its final ruling for New York's congressional map, locking district boundaries in place for the next ten years, barring any unexpected lawsuits.
Overall, the number of changes are extremely minimal. The only change in all of New York City is a slight shift along the Brooklyn waterfront between two Congressional Districts. There were also some technical changes Upstate, but these boundaries shifts are unlikely to significantly impact any of the ongoing races.
Click here to view the ruling.
View the changes and the final map below:

final map