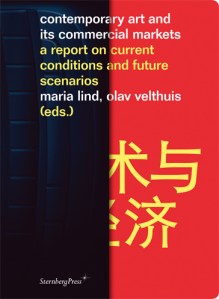 Armory Week has arrived in New York and our thoughts have turned to art fairs. Ever wondered what the most popular art fair is, as judged by visitor numbers? Our first guess: TEFAF, which runs for 10 days each year in Maastricht, the Netherlands. Though it's probably the most prestigious, we were wrong. Art Basel? For contemporary art it's the fanciest, but again no.
According to an article by the Italian researcher Stefano Baia Curioni included in the new Sternberg Press volume Contemporary Art and Its Commercial Markets, edited by curator Maria Lind and sociologist Olav Velthuis, the most visited is the Guangzhou International Art Fair, which is held each December in its namesake Chinese city. The five-day fair attracted 200,000 people in 2011. Here are the world's top five art fairs based on visitor numbers:
1. Guangzhou: 200,000
2. ARCO Madrid: 160,000
3. India Art Fair (New Delhi): 128,000
4. arteBA (Buenos Aires): 120,000
5. FIAC (Paris): 85,000
The Armory Show, for its part, is tied with Art Basel for seventh place. Each brought in 65,000 visitors last year.