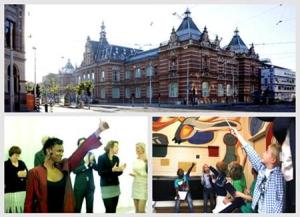 The Stedelijk Museum in Amsterdam, which has been closed during a huge renovation project, will finally reopen September 23, according to a post on the museum's Twitter feed this morning.
Ann Goldstein left her position as a curator at the Museum of Contemporary Art in Los Angeles to run the Stedelijk. The museum has been operating in a temporary facility as its 19th-century building–built in the 16th-century Dutch Renaissance style by A.W. Weissman–was under construction.
In 2006, the museum created a new collection plan in order to acquire work by more contemporary artists.