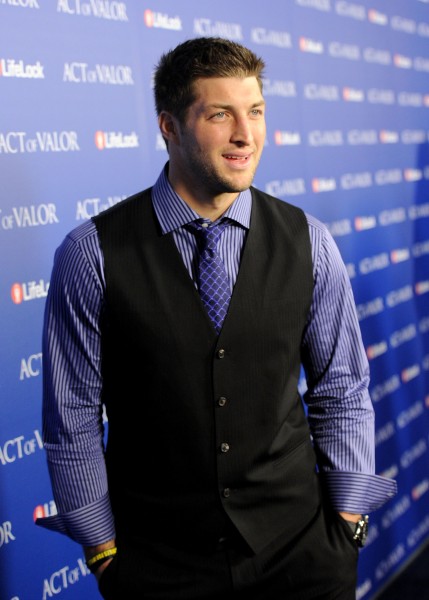 In the span of a few months,
1. New York City's very own Archbishop Dolan becomes a Vatican-ordained Cardinal Timothy Dolan.
2. New York City's Jeremy Lin, the biggest breakout of the 2012 NBA season, is deemed The New Tim Tebow.
and now…
3. Tim Tebow, friend of Jeremy Lin, professional sports' most notoriously devout Christian, is coming to play for the New York Jets. ESPN Reports:
Unusually quiet in recent weeks, the New York Jets shattered the calm Wednesday by completing a trade for polarizing quarterback Tim Tebow, the team confirmed. The Jets will send a fourth-round pick to the Denver Broncos, a source said. Tebow, a former first-round pick, went on the trading block Monday when the Broncos secured free agent Peyton Manning, who signed a five-year, $96 million contract.
In other news, the New Testament is having quite a year in the five boroughs. While bookies have yet to set odds on the Jets' potential success with Tebow on the team, needless to say, watching the interactions between New York Jets coach Rex "Let's Go Get a Goddamned Snack" Ryan and one of the most popular figures of Good Christianity in the Western World will be nothing short of phenomenal.
fkamer@observer.com | @weareyourfek