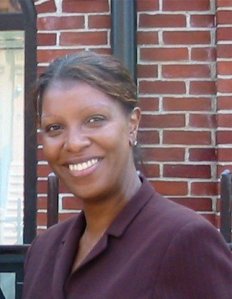 Councilwoman Tish James looks to be firmly moving her campaign for the Public Advocate's office forward. A reader forwarded a fundraising invitation directly stating her intentions to run for the seat in 2013.
"As I prepare to campaign for the anticipated vacancy in the Public Advocate's Office, I am excited by the prospect of expanding my service to the people of our great City — but I need your help," the letter reads.
Ms. James goes out to tout her record and suggest readers visit her new website, www.LetitiaJames2013.com. The website further extols her accomplishments in areas stretching from cultural arts to budgetary matters.
Currently, Ms. James is the only candidate aggressively campaigning for the seat though State Senator Dan Squadron and former Congressional candidate Reshma Saujani are considered to be potential rivals. Current Public Advocate Bill de Blasio is expected to run for mayor, leaving the seat open behind him.
View the first page of the fundraising invitation below: