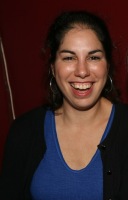 And the circle goes unbroken!
In September, New Yorker television critic Nancy Franklin decided to take a break from writing (hold the occasional pro-bono work for the finer comment sections of the Internet).
So, in January, The New Yorker tapped New York's Emily Nussbaum to be their TV critic.
At the same time, Salon lost TV critic Matt Zoller Seitz to New York.
Now, New York loses their deputy entertainment editor and Vulture scribe Willa Paskin to Salon, to be their TV critic.
Here is a map: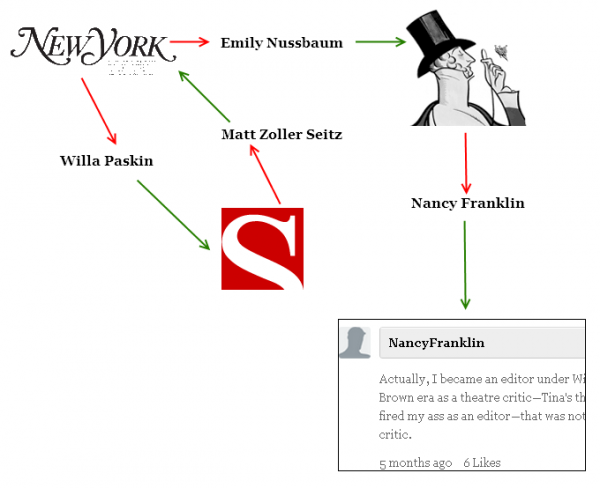 When asked for hyperbolic plaudits about his freshest poaching kill, Salon chief Kerry Lauerman told The Observer over email:
Willa was actually a star intern for us in 2006-2007, and I've followed her writing ever since, especially her terrific work at Vulture. When the position opened up, she was a natural person to approach, and I was thrilled when she accepted. The great thing about Willa is her range — she's got a wonderfully curious mind, a compelling voice, knows how to report, and is a great interviewer — and we hope to employ her multiple talents to full effect. Criticism will be a big part of her role, but not the only one.
See! Media internships do get people jobs.
Lauerman also pointed to the inclusion of Paskin—before New York, a Radar and BlackBook editor—on this recent ThinkProgress list via his own Salon blog about women the media should be employing more. See! Making ostensibly frivolous link-baity media lists do get people jobs!
fkamer@observer.com | @weareyourfek