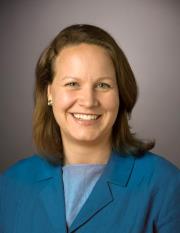 GOP Congressman Tom Reed saw his Upstate district get more Democratic under the court-drawn Congressional map, going from one John McCain narrowly won in the 2008 presidential election to one Barack Obama did. And, unsurprisingly, challengers are emerging with campaigns to challenge him this November.
Dan Lamb, an aide to retiring Congressman Maurice Hinchey, and attorney Leslie Danks Burke, who doubles as the Chair of the Ithaca Democratic Party, were both planning to run for Mr. Hinchey's seat, but it was divided up between up between neighboring districts in the new Congressional plan, with their Tompkins County home being moved to Mr. Reed's seat.
A third candidate from the same county, Tompkins County Legislature Vice-Chair Nate Shinagawa, also recently announced his intentions.
(Another would-be contender for Mr. Hinchey's seat, Sean Patrick Maloney, headed South to a different district when it became apparent the courts would dismantle his intended district.)
Ms. Burke had previously vowed to run in whatever district she ended up in regardless of redistricting, a point she repeated today.
"My perspective, from day one, I've been running to represent my home, wherever my home lands," Ms. Burke told The Politicker this morning. "And I'm delighted to see the Southern Tier united."
Ms. Burke, who said she already has a number of high-level staffers handling her campaign operations, indicated her focus was on driving an economic message, and noted she hadn't seen "a lot of action" from Mr. Reed on the economy.
"My concern is the United States a whole is starting to move out of the recession, and I want to make sure that the Southern Tier is at the forefront of that move."