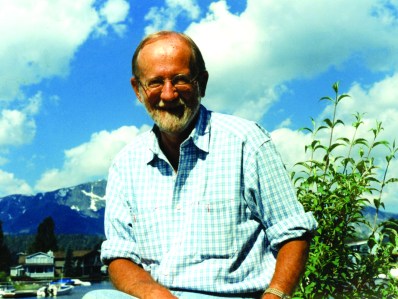 John Leonard estimated that he read 13,000 books and published more than five million words in his lifetime. For 50 years, before his death of lung cancer in 2008, he was the most relentless and generous of critics. He started out, before he dropped out of Harvard, in the pages of the Crimson, parodying the Cambridge coffeehouse scene and panning Monocle, a humor magazine run out of Yale by Victor Navasky, who invited him to write for Monocle, where he parodied National Review, which got William Buckley to give him a job there, at a time when the contents page—featuring Joan Didion, Garry Wills and Renata Adler—read like a preview of the New York Review of Books. At National Review he could throw acid on Greenwich Village, which was apparently spoiled before Bob Dylan got there, and declare the death of the Beat Generation, but he had to move to Pacifica Radio in Berkeley to hate on Nixon with impunity and put Pauline Kael on the air.
Leonard wrote four novels by the time he was 34, but had to follow the money, which for him was in criticism. It was at The New York Times that he became a force, joining as an editor in his late 20s, becoming the paper's daily book reviewer, then ushering in the "golden era" of the Times Book Review, at age 31 in 1970. All the while he was an active and public member of the left; you don't see many big-time editors these days signing on to high-profile tax protests against foreign wars. In 1975 he became the paper's culture critic, and from 1978 to 1980 wrote a column, called "Private Lives," about his family and work life. He left the paper in 1980 to go freelance. He wrote about television, for Life and New York, and edited the back of The Nation with his wife, Sue Leonard. He took over the New Books column at Harper's when Guy Davenport died in 2003, served as a critic on CBS, NPR and public television, and freelanced just about everywhere else, except The New Yorker, which he once called "the preferred periodical of an educated American middle class that wanted regular reminding of its cozy status and an early radar warning against sneak attacks by the avant-garde."
The new collection Reading for My Life: Writings 1958-2008 (Penguin, 381 pp., $35) includes a few short takes on classics (Nabokov's Ada, Said's Orientalism, DeLillo's Libra) and short, medium and long looks at minor works by grandees (Phillip Roth's Patrimony, Pynchon's Vineland, Mailer's Harlot's Ghost). When old reviews are packed into an anthology, they're no longer about the books under consideration; they're about the critic. Every Leonard piece was a performance, but he always made sure it was also the Lessing show or the Didion show or the Kundera show or the Chabon show. He never used a review as an occasion to advance a theory about feminism (though he was a feminist), multiculturalism (though his tastes were culturally promiscuous) or realism (he had nothing against it, but knew it wasn't the only style in town).
So what, besides providing a portrait of the reviewer, is the use of a book of old book reviews? For one thing, you get a telescoped history of recent literature—first-reaction reports on One Hundred Years of Solitude (positive) and Thy Neighbor's Wife (negative)—and glimpses of history in progress (the Kitchen Debate; Chicago in '68, remembered in 1988; AIDS; Clinton; 9/11). For the uninitiated the authors under scrutiny here form a useful canon. Not that there aren't big omissions. We get Leonard on Mailer and Roth but not Updike; Said but not Sontag or Foucault; Jonathan Lethem, Michael Chabon and Richard Powers but not Jonathan Franzen or Donald Antrim or Colson Whitehead or David Foster Wallace; DeLillo and Pynchon but not Barthelme or Barth. Grace Paley and Joan Didion but not Marilynne Robinson; Garcia Marquez and Eduardo Galleano but not Bolano; and writers from just about everywhere else except Ireland or Great Britain, unless you count Salman Rushdie. Not that Leonard's to blame: you can't fit five million words into 400 pages. (The volume was edited by Sue Leonard.) He doesn't seem to have ignored much, although besides a passing mention of Kathy Acker you get the feeling that avant-garde poetry ended for him with the Beats.
Books like these are where young reviewers go to learn the trade. Leonard is a perilous writer to try to imitate. You start making lists, alliterating, punning, assuming a casual tone toward your betters, and reaching for a range of connections you haven't yet earned. Not that it isn't fun to try. You have to read Edmund Wilson, Alfred Kazin, Mary McCarthy, Leslie Fiedler, William Empson, Cyril Connolly, Stanley Edgar Hyman, V.S. Pritchett, Hugh Kenner, Guy Davenport, Elizabeth Hardwick, Anatole Broyard, George Steiner, Frank Kermode, Michael Wood, James Wood, James Wolcott, Lee Siegel, Wyatt Mason, Daniel Mendelsohn and Dale Peck, too. Did I just make a list? I must be under Leonard's spell.
When he wasn't reading books (at least five a week), he liked to point out, he was watching television. Writing about writing, he always trained his attention on the single intelligence that had brought the book into being. Television, on the other hand, was collaborative and corporate; what came on the tube was a symptom of the culture:
Sitcoms hardly daring to do more than suggest coping mechanisms for such routine domestic crises as incompetence and mischief were not about to explore the mysteries of intimacy, much less promote a secret social agenda in favor of working women, class war, teen sex, racial justice, secular humanism, gay rights, and spotted owls … [G]ag writers were trying to sell a fail-safe concept to network programmers, who were selling audiences in the tens of millions to ad agency account executives who were selling floor wax and reek to a benumbed republic and themselves to greedy clients. Then as now these gag writers read the same magazines and newspapers, saw the same movies, listened to the same music and skimmed the same reviews of the same best-selling books as everyone else. They also stole from each other. Yes, if a concept survived pilot-testing, and the public liked the actors, and the series lasted a couple of seasons, and the nation in its living room was ready to tolerate a NutraSweet version of the ideological fevers that already raged on the streets outside, then and only then, and even then only maybe, would the private pain, politics, and passion of the writer surface in a pointed wisecrack, a problematic new character, or a surprising ambiguity. And always after the culture already knew that it had major trouble on the event horizon, after the zeitgeist had already sneezed that sneeze.
Note the dig at book reviewing, the sympathetic imagining of the TV writer's predicament, the ennobling but pessimistic "benumbed republic" and the slapstick conception of history as a series of sneezes. That's from "Family Values, Like the House of Atreus," a history of televisual repression culminating in an account of a hysterical Movie of the Week about child abuse in the early 1990s. It wasn't all bad, though. The other big TV essay here, "Ed Sullivan Died for Our Sins" revels in the tube's early glories, particularly its benevolent effect as a unifying cultural force, before there were hundreds of channels and multiple sets in every household. Even if you're not one for cultural unity, John Leonard himself was about as benevolent as such forces get.
editorial@observer.com