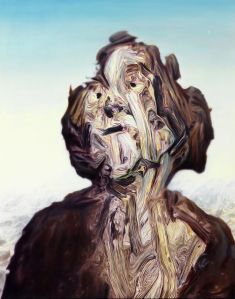 As we reported two months ago, art and design collector Adam Lindemann, who pens a regular column for The Observer, is opening a 3,200-square-foot gallery space at 980 Madison Avenue, the building owned by developer Aby Rosen's RFR that is also home to Gagosian and other galleries. Today, Mr. Lindemann announced that the space will open in May and provided details about its programming; naturally, we gave him a call.
"A lot of dealers have asked me over the years why I don't have a space, or why I don't curate shows," Mr. Lindemann told us. He made the decision to take the plunge last Aug. 3—his birthday, auspiciously enough.
The new gallery—called Venus Over Manhattan, for the allegorical figures on the building's facade—opens May 10 with a show entitled "À Rebours" ("against nature"), inspired by the 1884 book of the same name by Joris-Karl Huysmans, which features the Duc Jean des Esseintes and tales of turn of the century decadence. The show will include some 50 artworks, by artists who range from early modernists, like Odilon Redon, to working contemporary figures, like Glenn Brown. Some works come from Mr. Lindemann's collection, while others are loans "from very generous friends."
Yes, this is a commercial venture. At least in part. A substantial part of the inaugural show will be for sale. Mr. Lindemann wasn't naming prices—even to us! Harumph!  "We have some pretty important things," he said coyly. "And some that are less dear."
In À Rebours, the Duc Jean des Esseintes has Egyptian sinks, strange perfumes and music. Accordingly, Mr. Lindemann plans to show everything "from flea market art to Symbolists from the late 19th century." Several artists, he said, have made things specifically for the show.
As to why he's opening on the Upper East Side, Mr. Lindemann explained, "I don't really think I have that much to contribute to Chelsea or the Lower East Side or Brooklyn for that matter, but within the context of the Upper East Side I think there was an opportunity to come up with an independent voice." The location is also convenient: he lives in a David Adjaye-designed home only about a block away from 980 Madison.
Mr. Lindemann, a controversial figure in the art world, seemed to acknowledge that he has his detractors out there. "The show," he told us with a laugh, "might not be very well received."