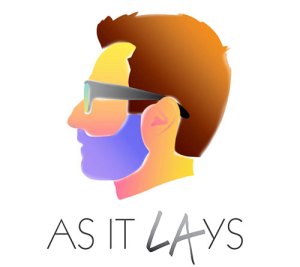 Jeffrey Deitch's Museum of Contemporary Art, Los Angeles, is nothing if not of the moment. Only about a month after it ended its run at Reena Spaulings on the Lower East Side, Alex Israel's bizarre and thoroughly pleasurable "As It LAys" video series is traveling to L.A., where it will screen on the Henson Soundstage on May 19, from 6 to 9 p.m., with a "special performance" at 7:30 p.m. The screening is being organized by MOCA.
"As It LAys," which Observer columnist Adam Lindemann wrote about in this week's issue, features Mr. Israel as a deadpan, sunglass-sporting talk show host, asking various famous (or formerly famous) Angelenos—Mr. Chow, Kato Kaelin, Marilyn Manson and others—sundry questions: "Did you ever cheat on a test?" "Chocolate or vanilla?" "What is your favorite color" "What are the key ingredients for your dream salad?"
MOCA's news release notes that the films will be screened on the same stage where Charlie Chaplin directed Modern Times (1936) and The Great Dictator (1940). So, it will be a great setting. However, you can also watch the videos at home from the comfort of your own home. To fully replicate the Reena Spaulings experience, watch from the comfort of some humble couches and munch on Andes Chocolate Mints, which the gallery provided during the show.