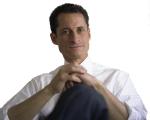 POLITICO's Mike Allen 's Playbook morning email today has the juicy details of a new book by Bush administration chronicler Robert Draper.
Included in the morning email are details about a certain Queens congressman locals are well affiliated with:
"[Rep. Anthony Weiner] would enter in his office in the Rayburn Building screaming at the top of his lungs, 'Why the fuck am I not on MSNBC?!' When the health care debate kicked in, Anthony Weiner became the one-man standard-bearer for the single-payer system. He was now on MSNBC every week, sometimes every day – to the point where he was carrying his own makeup kit. (Or rather, his press guy was.) But because he believed that a fighter should also go into the enemy camp, he was also the designated liberal brawler on Fox. He rather enjoyed his screaming matches with Fox hosts Sean Hannity and Megyn Kelly. It burned bile, he liked to say.
But it doesn't sounds as if Mr. Weiner's colleagues appreciated his efforts:
"Neither Pelosi nor anyone else deputized him to speak for his party . But as the ultimate freelancer in a boy of 435 legislative entrepreneurs, Anthony Weiner had discovered that if you go on TV often enough and say something catchy, two things happen. First, your point of view, through repetition across each network, can actually become the conventional wisdom. … Second, by speaking for the party, you are a de factor party spokesman. But not just perceptually: as if to fulfill the prophecy, Pelosi and Steny Hoyer were no actually turning to him to issue points of order on the House floor! They'd seen he was quicker on his feet than most of his other colleagues, not to mention an obliging slasher. …
But you know who really didn't like Mr. Weiner's grandstanding?
"In September 2009 , after spending a day with Obama in New York to promote a financial reform bill, Weiner hitched a ride back to Washington on the president's private plane-and, being Weiner, couldn't resist giving the leader of the free world some advice on how to achieve health reform. 'Mr. President, I think you're looking at this entirely the wrong way,' he said. 'You need to simplify it. Just say that what we're doing is gradually expanding Medicare.' Weiner was advocating a single-payer system. 'We don't have the votes for that,' said Obama. 'Mr. President,' said Weiner, 'you only have votes for something when you go out and fight for them.' At least Obama had a sense of humor. 'Well,' he'd said with a grin after their conversation was done, 'enjoy your last ride on Air Force One.' Needless to say, the president had ignored his advice."