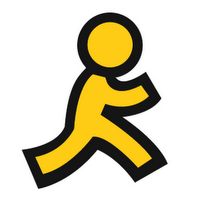 AOL  will sell more than 800 patents to Microsoft (MSFT) in exchange for $1.056 billion in cash, the company announced today. The dial-up giant retained patents of 300 "core and strategic" technologies, which it will non-exclusively license to Microsoft in the same deal.
The auction for the patents began last fall, part of the company's long term plan to "unlock value" for shareholders. The transaction is expected to close by the end of 2012, and the company says it plans to return a significant portion of the proceeds to shareholders.
Meanwhile, WWD caught AOL and Huffington Post editor Arianna Huffington at her book party for Kathy Freston (Ms. Freston introduced Ms. Huffington to her business partner Kenneth Lerer), to find out how she felt about about her growing influence at AOL.
The news that Ms. Huffington had acquired more responsibility at the home of AIM was first reported by The New York Times—and vaguely. The next day, Business Insider conjectured that the Times had been spun by a former NBC publicist decamping to Huffington Post, pointing out that Ms. Huffington had lost quite a bit of editorial responsibility in the reorganization, including over TechCrunch and AOL.com.
At the book party, Ms. Huffington backpedaled on the notion she'd gained more control of AOL.
"I don't see it that way," she told WWD. "Changes are necessary because of the growth of the Huffington Post. Being able to integrate technology and marketing with editorial is going to make it easier for us to grow much stronger."
The Post is currently planning a seventh anniversary party, she added.
"We've never had an anniversary party. I think it's time. There will be clowns and face-painting. That's what you have for a seven-year-old, don't you? We never had one before because we were always working."