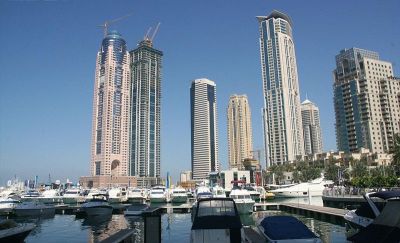 Jane Holzer and her husband dropped $2 million into quicksand.
Ms. Holzer—better known as Warhol acolyte Baby Jane Holzer—is suing Katherine Price Mondadori, widow of an Italian aristocrat over the dubious sale of hot Middle Eastern real estate, the Daily News reports:
[Katherine Price Mandadori] promised to deliver a luxury apartment in a 41-story gleaming glass-and-steel tower in the ultra-exclusive Marina district of Dubai.

Holzer and her hubby were beguiled by a glossy brochure, according to the suit filed Tuesday.

The Factory girl, who appeared in several of Warhol's movies and co-produced "Kiss of the Spiderwoman," bought two units for $2 million.
After the money was wire-transferred–in that glorious year of 2008–the seller started to ignore calls, Ms. Holzer claims. She later claimed in court papers that the building was nothing more a hole in the ground.
Though this isn't anything new: Dubai's real estate market has been in trouble for quite some time.
mewing@observer.com