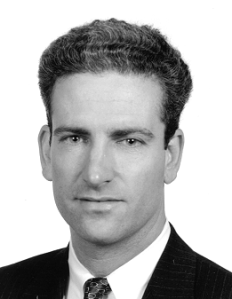 Brett I. Miller, general counsel to the Barnes Foundation, was found dead this weekend at his home. Update, Wednesday, April 18, 2 p.m.: Jeff Moran, spokesman for the Philadelphia Medical Examiner's Office, confirmed that the cause of death of Brett Miller was intraoral gunshot wound and that the manner of death was suicide. While yesterday we reported that according to the Philadelphia Police Department, there was a suicide of a 47-year old man on the afternoon of Saturday, April 14, the officer we spoke with, Jillian Russell, could not confirm the man's name. Today, it is confirmed that the 47-year old man was Brett Miller. Update, Tuesday, April 17, 1 p.m.: Officer Jillian Russell of the Philadelphia Police Department confirmed over the phone with The Observer this afternoon that there was a suicide of a 47-year old man at 12:10 p.m. on the afternoon of Saturday, April 14, though she could not confirm his name.
"The Board of Trustees and the staff of the Barnes Foundation are deeply saddened by the tragic loss of our colleague and friend Brett Miller," Derek Gillman, the director of the foundation, said in a statement to The Art Newspaper, which first reported the news.
Miller was appointed General Counsel in November, 2009, prior to which he was a partner in the intellectual property practice at Morgan, Lewis & Bockius, in Washington, D.C. Miller had a long-held interest in the arts. He graduated with a J.D. from the University of Virginia in 1995, and in the same year took a position as a post-graduate law clerk in the general counsel's office at the Museum of Modern Art. He had also served as the associate curator of collections at the Norton Museum in West Palm Beach, Fla. He received his B.A. from Emory University in 1985 and had studied art history at the graduate level at NYU's Institute of Fine Arts and Columbia University.
A frequent writer and speaker on legal issues pertaining to the arts, Miller's writings defending the Barnes Foundation's move from Merion, Pa., can be found in The Art Newspaper, and are particularly noteworthy since the decision to move was embroiled in legal debate for many years.
"Brett was a hugely valued member of our executive team," continued Mr. Gillman, "and for three years has worked tirelessly to ensure the success of the Foundation. He will be greatly missed. We offer heartfelt condolences to his family."
Update, Tuesday April 17, 3:30 p.m.: This afternoon, Francis M. Milone, the chair of the law firm Morgan, Lewis & Bokius, a general practice law firm of which Miller was a partner before he left in 2009 to join the Barnes Foundation, sent out a memo to firm members reporting his death. Miller joined the firm's Washington, D.C., office in 1997 as an associate and was promoted to partner in 2002. The memo states, in part:
Since he left the firm, Brett's work at Barnes has been instrumental to the relocation of one of the world's largest collections of impressionist, post-impressionist and early modern paintings.  As Executive Director and President of the Barnes Foundation Derek Gillman stated when they appointed Brett, "I can think of few other attorneys who combine his expertise in a broad range of museum legal issues, particularly in the intellectual property area, with a profound knowledge of art history and museum practice." The grand opening of the collection's new home on the Ben Franklin Parkway is set for May 19, 2012.  We are deeply saddened that Brett will not be here to share that occasion with us and his many colleagues in the arts community.

Beyond his love of art, Brett had some interesting hobbies, like collecting boomerangs from all over the world. I am told he had one that he claimed to have thrown all the way around the Washington Monument! He had a great (if not dry) sense of humor and a love of sports—particularly hockey, biking, and sailing.  He and his wife Amy (also a firm alumna) have a house in Annapolis that they could not bear to sell when they moved to Philadelphia.  It has a dock in its front yard where they keep their boat, Sublimation.  Brett was always truly happy when he was sailing.