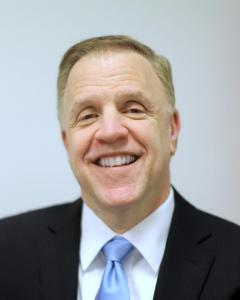 Earlier this morning, Democratic congressional candidate Rich Becker attacked a recent interview Republican Nan Hayworth gave to Politico where she said "she's tried to find a balance between doing what's right for the country and doing what's right for folks back home."
According to Mr. Becker's campaign, this means she's "having trouble 'find[ing] a balance between' what the 'tea party Republicans [who've] embraced her' want and 'what's right for folks back home,'" and a statement from Mr. Becker himself indicated his displeasure at the comments.
"Admitting that you have a problem is half the battle, so I'm glad that Hayworth fessed up to the fact that her Tea Party ideology isn't really compatible with the Hudson Valley," he said. "This isn't 2010 when Hayworth could claim to be a moderate in public while aggressively and successfully courting extreme Tea Party organizations behind the scenes. Hayworth's been showing her true colors on the House floor in vote after vote. She has a record of out-of-touch extremism now, and we're not going to let her run away from that history."
Ms. Hayworth's "find a balance" comment came in response to response to a question about an article in this publication where Mr. Becker said she had "plenty of chutzpah" for claiming to be a moderate, and today's press release from Mr. Becker represents a continued effort to brand Ms. Hayworth with Tea Party flavor.
Mr. Becker is competing in the Democratic primary against a slew of candidates, notably attorney Sean Patrick Maloney and Wappingers Falls Mayor Matt Alexander.
The Politico article, which focused on the reelection challenges of various Republican freshmen in the House, also featured Staten Island Congressman Michael Grimm.