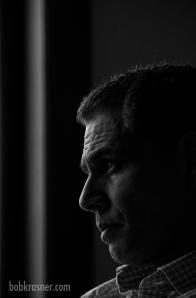 A man named Angel Molina is challenging incumbent Councilwoman Melissa Mark-Viverito for her seat in the 8th district, which includes East Harlem, Central Park and portions of the Upper West Side and the Bronx. Mr. Molina, who recently filed to form a campaign committee to run for the seat, also has a website where he identifies fighting education spending cuts and raising the minimum wage as his the main issues on his platform.
"My commitment to social justice and growing up in a poor neighborhood gives me a distinct cultural perspective that I often use as my ethical compass to provide benefit to my community," Mr. Molina said in a statement announcing his candidacy on his site.
Mr. Molina's site describes him as a South Bronx resident and Public Health Educator for The New York City Department of Health and Mental Hygiene who is "is active in his local community board, and served as budget delegate for the district's first-ever participatory budget exercise." He faces a steep uphill battle against Ms. Mark-Viverito, an incumbent who is a leading candidate to replace Christine Quinn as Council Speaker when Mr. Quinn's term runs out next year.