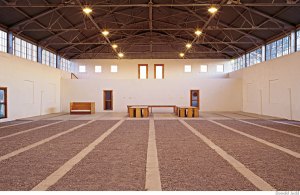 Thomas Kellein has resigned as director at the the Chinati Foundation, the museum in Texas that was founded by Donald Judd, according to Artforum. He will serve as a consultant for six months and the museum will go director-less as they search for a replacement.
In a statement, Mr. Kellein said: "Chinati is and remains a site that exhibits art in accord with the artists' conceptions—authentically and without compromises. It is an ideal. The buildings and the landscape that house the works offer ample room for art and its viewers to breathe in. I am gratefully wishing my colleagues and my board of directors the very best in the future."
Mr. Kellein was at the job for almost two years. Chinati will conduct an international search for a new director.